Executive Programme In Business Management International – Batch 09

About This Course
Programme Description
As the world advances into the twenty first century, managers face the challenge of increasing competition due to the globalization of business and economy.
Salient changes witnessed are the deregulation and liberalization of economies, changing industry structures, mergers, acquisitions & alliance formations to sustain growth, privatization, technological advances, changes in the consumer preferences and life-style, and emergence of new forms of organization & management practices.
In an era of continuous changes, managers need to equip themselves with new skills and resources needed to manage their enterprises in the midst of a turbulent environment. These skills will help the managers to assume greater responsibilities through career advancement based on knowledge, skills and competence.
The Executive Programme in Business Management –International is designed to provide managers and professionals with a broad overview of the key concepts, tools and techniques needed to successfully meet the challenges of today's global business and regional environment. Individual courses will give participants the knowledge needed to work cross functionally within the organization and become more skilled in the basics of business management.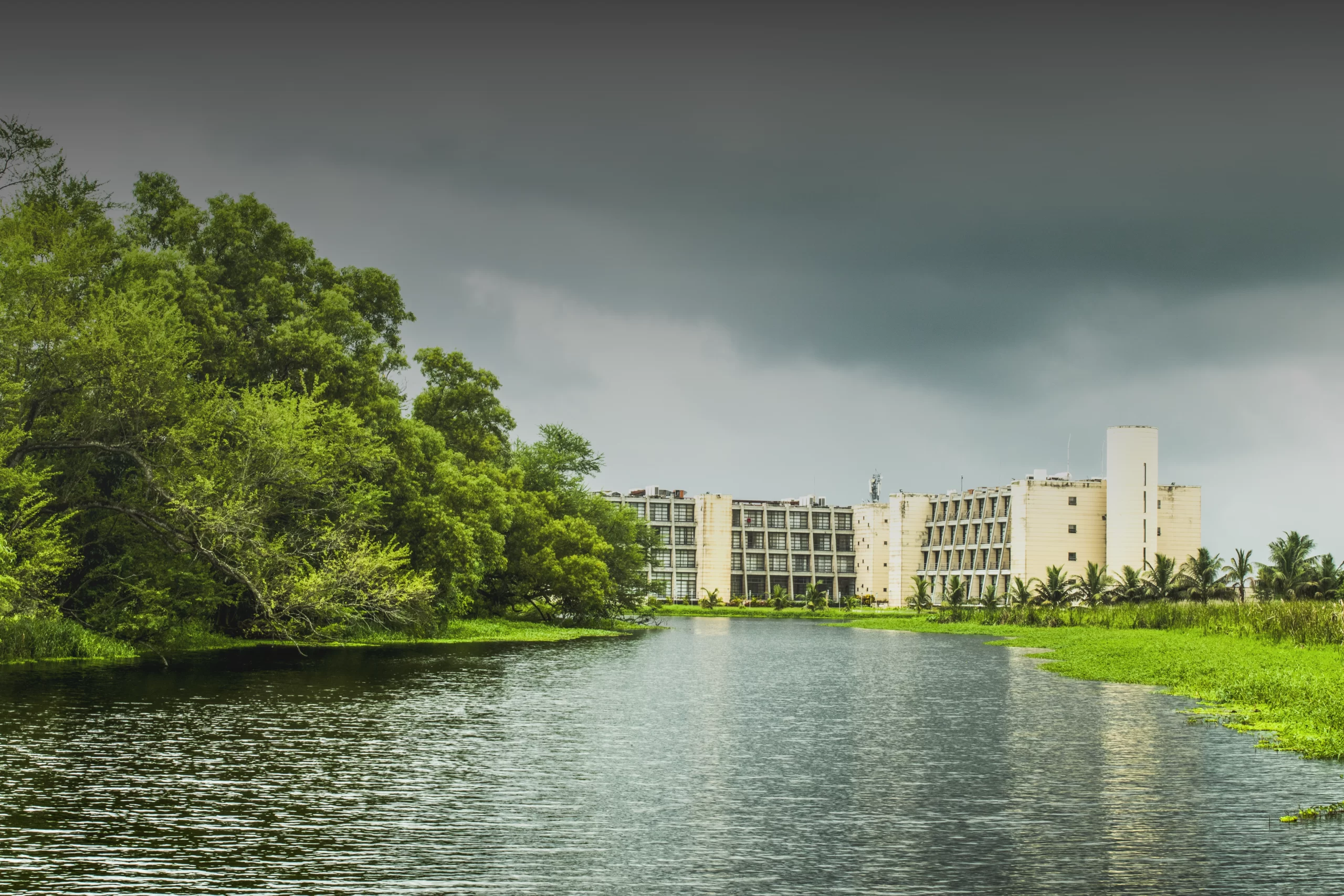 Programme Directors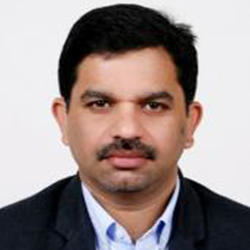 Prof. R Rajesh Babu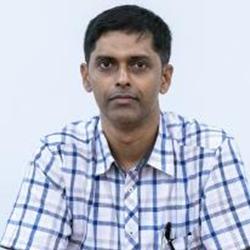 Prof. Sumanta Basu
Key Highlights
The Only One Year Executive Education programme in Dubai which is fully face-to-face
Highest number of contact hours
Exclusively taught by IIM Calcutta faculty
Experiential learning through practice examples, case studies simulation and management games
Industry leaders talk series
Two campus visits
IIMC Alumni status and large alumni connect
Programme Modules
| | |
| --- | --- |
| Economic Environment | Corporate Finance |
| Marketing: Concepts and Strategy | Strategic Management |
| Global Operational Excellence | Managerial Communication |
| Leadership, People Management and HR Strategy | Industry 4.0, Technology and Digital Strategy |
| Global Policy and Regulatory Framework | Management Game – A Comprehensive Business Thinking Approach |
Faculty Members From IIM Calcutta
| | | |
| --- | --- | --- |
| Prof. Runa Sarkar | Prof. Devi Vijay | Prof. Nandita Roy |
| Prof. Parthapratim Pal | Prof. Amit Dhiman | Prof. Priya Seetharaman |
| Prof. Suren Sista | Prof. Randhir Kumar | Prof. Debashis Saha |
| Prof. Saravana Jaikumar | Prof. R Rajesh Babu | Prof. Soumyakanti Chakraborty |
| Prof. Sumanta Basu | Prof. VK Unni | Prof. Saptarshi Purakayastha |
| Prof. Megha Sharma | Prof. Arnab Bhattacharya | Prof. Vidyanand Jha |
| Prof. Rajiv Kumar | Prof. Samit Paul | Prof. Pragyan Rath |
| Prof. Anirvan Pant | | |
IIM Calcutta's Ranking and Accreditations
 Triple accreditations by AACSB, AMBA and EQUIS
IIM Calcutta is the only B-School in India to be a part of the prestigious CEMS. The Global Alliance in Management Education or CEMS (formerly the Community of European Management Schools and International Companies).
IIM Calcutta has been ranked at No.2 in India and 59 Globally in the Financial Times Executive Education Ranking 2022. IIM Calcutta has secured 2nd rank amongst all B-School in India and 21st Globally, in Financial Times: Masters in Management Rankings 2020
Pedagogy
The programme will be offered through face-to-face interactions in a classroom environment.
The pedagogy will be highly interactive. Depending on the course, lectures will be enriched with case studies, corporate examples and general discussions.
The programme will be spread over 1 year and will be offered through weekend classes at Dubai, UAE once every three weeks on 2 days (Sat-Sun) on pre-notified dates. There will also be a module of the programme spanning 8 days to be conducted at the IIM Calcutta Campus
Eligibility
Applicants should be working professionals/self-employed
Graduates (10+2+3) / post graduates in any discipline with min. 50% marks [aggregate – considering results of all years (e.g. 3 or 4 together)]. In exceptional cases the 50% criteria may be waived. However, such candidates would be interviewed to determine their suitability for the programme.
Minimum 5 years of work experience (full-time paid employment) post completion of graduation as on Application Closure Date.
Certification
Participants will be evaluated on the basis of examinations for the courses. Examinations/evaluations will be held on select Friday evenings and at IIMC Campus. Participants will be given any one of the following grades: "Excellent"; "Good"; "Fair"; or "Poor." The cut-off marks for the grades will be revealed but not the actual marks obtained. Those getting not more than two "Poor" grades will get a certificate of successful completion of the programme and the course-wise grade list will be mentioned in the certificate. Those getting more than two "Poor" grades will get only a certificate of participation in the programme. In such cases, the grades will not be mentioned in the certificate. Participants successfully completing the programme will become the alumni of IIMC-Executive Education. It will be mandatory for participants to attend both campus modules. Giving feedback is an integral part of the completion requirements of the programme.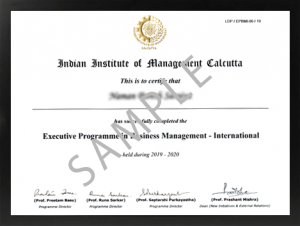 Alumni Status
LDP participants who complete the programme successfully become the Alumni of IIMC Executive Education, which currently has 27000 members
LDP Alumni are given an email-id in the IIM Calcutta domain.
LDP Alumni can register in the IIM Calcutta Alumni portal either with this email-id or with their personal email-ids. The IIM Calcutta Alumni portal is a common platform for Alumni of all programmes of the Institute to interact with each other and stay connected with the Institute.
The Institute shares newsletters, important news and articles about the Institute and its activities, the achievements of the Institute's faculty, staff, students and alumni, upcoming events and programmes etc., on the portal.
Alumni can post their achievements, write about jobs or LIVE project opportunities for other alumni to see.
The IIM Calcutta alumni network can also be accessed on mobile phones through the mobile app.
Executive Education Alumni are entitled to a discount of 5% on the programme fee if they opt to do another LDP.
By using the different features of the IIM Calcutta portal, alumni across programmes can engage with each other in many meaningful ways. It is up to the alumni themselves to leverage the platform
Target Segment
Middle Managers with minimum 5 years of experience, currently working in the Middle-East.
Duration
One Year 12 select weekends (Saturdays and Sundays) and 8 days in campus spread over approximately one year.
Campus visit module is mandatory for successful completion of the programme.
The campus visit modules will be conducted subject to the evolving pandemic situation and will depend on Government and Institute rules related to the pandemic.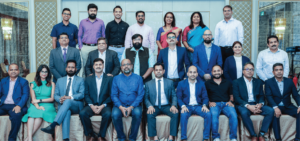 Admissions
Interested candidates are requested to submit the completed application form and all required documents at the stipulated time, in order to prepare the application for review by the Admissions Committee. Please make an online application or apply off-line using the download as editable pdf. Be sure to type or print legibly and sign your application. If an off-line application, please mail as an attachment to the specified email id. Mailed applications are processed and acknowledged promptly upon receipt via email. IIM Calcutta and eSquare Academia reserve the right to foreclose applications depending upon exhaustion of seats.

Notification of Acceptance
We acknowledge receipt of all applications and maintain all application information in strict confidence. The Admissions Committee will review applications and qualified candidates are interviewed. Selected applicants are informed and admitted on a rolling, space-available basis. Once the review process has begun, applicants are notified within a minimum time period via email regarding Admissions Committee decisions.
Fee Plan
Academic session | Course material | Evaluation | Certification | Alumni
Fee Head
 Payable by participant + 5% VAT
 Details
Application fee
AED 367
At the time of application
Registration fee
AED 1,835
At the time of application
Programme Fee
AED 57,802
Three installments
[AED 22,020 | AED 22,020 | AED 13,762]
Campus fees
INR 64,000/- + Service tax/gst of 18%
To IIMC for campus visit
All the fee payments will be accepted only in AED, only exemption is the campus visit fee which will be directly remitted to IIMC account.
Taxes will be additional as applicable. Any extra payment due to any change in the any of the applicable taxes during the tenure of the programme will have to be borne by the students.
The registration fee (after applicable tax deduction) will be refunded in case the applicant's profile is rejected by IIM Calcutta.
How to Enroll
You may fill in the enrollment form attached (you may also download it from our website) and email us a scanned copy or submit it in person at our office. Besides, you may choose to enroll online at our website, www.esquareacademia.net. As for fee payment, you can choose from a bank transfer, a cheque (account payee only, in the name of eSquare Academia FZLLC).
Your Instructors