Executive Programme on Data Science And Business Analytics – Batch 2

About This Course
Programme Description
Data-driven decision making is a must in any progressive organization as the risk of losing out in competition is too high otherwise. Myths and promises galore are there surrounding Data Science and Business Analytics. Success and failure stories of analytics ventures are visible across organizations. Self-styled experts and consultants keep sermonizing about the subject. Without requisite background and experience, making sense of it is not easy. Naturally, managers and executives who do not have adequate experience in the subject often get confused if it is a panacea, yet another hype, or something that requires informed attention. The reality is confounding to senior people, especially to those involved in tactical and strategic level decision making who have understandably not been formally trained in this emerging field. The result is the dilemma if they are treating the subject with the consideration it deserves particularly, if they are overdoing the promises or myths surrounding analytics. Dealing with data science and business analytics related decisions, irrespective of whether one is operating at an operational, tactical, or strategic level requires a fair understanding of statistical tools and techniques, modern machine learning and artificial intelligence, confidence in handling easy to use software tools for analytics, practitioner's insights in the business domain one operates, and a balanced mix of qualitative and analytical mindset in solving business problems. Management executives who may not possess all these formal backgrounds and associated skills may justifiably feel hesitant in taking analytics related decisions with confidence. This ground reality paves ways for misunderstandings about the subject and leads to unwarranted expectations or missed opportunities in decision making by top management and also uncalled for expectations, confusions, and consequent inappropriate solutions to problems by the workforce at operational levels ostensibly in the name of analytics. This executive development programme addresses the above concerns of professionals across industry verticals.
Programme Directors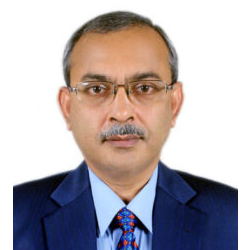 Prof. Uttam Kumar Sarkar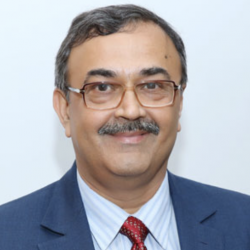 Prof. Saibal Chattopadhyay
Key Differentiators:
Addresses all four pillars necessary for a comfortable foundation in data science and business analytics, namely, (a) Statistical fundamentals (b) Machine learning, Artificial intelligence, and Deep learning fundamentals (c) Examples, applications, and case studies of the real corporate world linked to data science and analytics (d) Hands on experience with assignments and projects on analytics tools for confidence building.
Application areas and case studies for data driven managerial decisions making involving areas such as Customer relationship management, Churn management, New product/services introduction, Fraud management, Revenue management etc. will be addressed depending on the profile and interest of participants.
Entire academic delivery will be made by experienced Professors of Indian Institute of Management Calcutta, by the two Programme Directors mentioned below in particular.
Entire pedagogy will be face-to-face in a classroom ambience.
The sixteen-day-programme is spanned over one year in six modules. This will enable working professionals to learn, study, digest, introspect and continue with learning while meeting their professional and family commitments. Towards the end of the programme, an analytics project will be assigned to each participant. They may work on this independently for a couple of months and apply their learning from the modules for meeting challenging business problems in organisations which maybe solved with effective data analysis.
Who May Attend
Managers or executives interested in learning and promoting strategic, tactical, or operational decision making effectively using data science and business analytics as decision making aids would find the programme useful. People in the role of Marketing Manager, Business Analyst, Customer Experience Professional, Product Manager, Human Resource Manager and others with a passion for data driven decision making and analytical approach to problem solving will appreciate the relevance of the subject. All participants will be assumed to be graduates or postgraduates in any discipline. There is no pre-requisite but, though not necessary, some familiarity with elementary statistics and computer usage will be helpful.
Pedagogy
Classroom lectures, Case study and participatory learning, Group games, Simulations, Hands-on-experience on assignments and project.
Programme Directors/faculty:
Uttam Kumar Sarkar, Professor, is with the Management Information Systems Group of the Institute since 1997 and is presently the Director of the Institute. He had earlier worked in multinational software firms, as a faculty at I.I.T. Delhi, and as a faculty at the University of Miami, Florida, USA. He is a B. Tech, M. Tech, and Ph.D. in Computer Science and Engineering from I.I.T. Kharagpur. His current teaching and research interests include Business Data Mining, Social Networking Analysis, and Sponsored search market behavior. He has published his research in leading international journals and conference proceedings. He can be reached by email at uttam@iimcal.ac.in.
Saibal Chattopadhyay, Professor, is a Statistician and is with the Operations Management Group of the institute since 1997. He had earlier been a faculty at the Presidency College Calcutta, University of Connecticut, Stamford, USA, and at University of Nebraska, Lincoln, U.S.A. He is an M.Sc. in Statistics from the Calcutta University, and M.S. & Ph. D in Statistics from the University of Connecticut, Storrs, U.S.A. His current teaching and research areas include Statistical Methods in Business, Sequential Estimation, Finite Population Sampling, and Environmental Monitoring. He has published his research in leading international journals and conference proceedings. He can be reached by email at chattopa@iimcal.ac.in.
Content:
Module
 Core theme
 Content
1
Creating analytical mindset for decision making – the founding pillars
360 degrees of data science and analytics – myths, promises, and reality; Scope, potentials, and limitations of Statistical methods,Data science, Business analytics, Data mining, and Artificial intelligence as theory and business applications.
2
Analytics in action: Case studies, principles and practices
Case Studies, Simulation games and Examples linked to data science and analytics in areas including Supply Chain Management, Banking, and Finance. Statistics in analytics: Descriptive measures, probability and sampling distributions, hypothesis testing, statistical inference, chi-square tests, non-parametric methods;

Machine learning and artificial intelligence in analytics:
Machine learning fundamentals, data mining principles, supervised learning, unsupervised learning, model building and model evaluation issues

3
Statistical and computational insights for analytics
Dealing with decisions under uncertainty, Multiple linear regressions; Analysis of Variance (ANOVA), Demand forecasting and time series analysis; Predictive analytics using decision trees, Bayesian belief revision, Logistic regression
4
Data preparation and interpretation
Data imputation, Outlier detection, Non-parametric methods, Data summarization, data presentation, and data visualization Dimensionality Reduction: Principal component analysis, Factor analysis.
5
Advanced analytics
Deep learning and artificial neural networks Unsupervised learning methods, Social media data analytics Project assignment: Discussion on the problem, Deliverables, and Possible approaches to solution.
6
Analytics applications
Quality analytics, Sig sigma, Control chart.
Big data analytics
Miscellaneous applications of analytics worldwide, Career options in analytics
Project presentations by individual participants and discussions on solutions presented
Examination and evaluation
Concluding thoughts
Note: The List of Topics is not exhaustive and is subject to change.

Certification
The students will be evaluated on the basis of examinations for the modules. On successful completion of the programme,the participants will be awarded certificate of completion by IIM Calcutta
Tentative Start Date
Inauguration May 2023
Duration
Six Months
Schedules
Total 16 days (96 hrs.) Full day Face to Face Sessions in Dubai – two to three days each on Weekends (Saturday & Sunday)
How To Enroll
Interested candidates are requested to submit the completed application and all required documents at the stipulated time, in order to prepare the application for review by the Admissions Committee Calcutta and Academia Direct reserve the right to foreclose applications depending upon exhaustion of seats.
You may fill in the application form (sent by email or download from website) and email us or submit it in person at our office
Notification Of Acceptance:
We acknowledge receipt of all applications and maintain all application information in strict confidentiality. The Admissions Committee will review applications and qualified candidates are informed and admitted on a rolling, space-available basis. Once the review process has begun, applicants are notified within minimum time period via email regarding Admissions Committee decisions.
Considering the limited seats in the programme it is more beneficial to apply in the earlier round.
Your Instructors